New employees – 5 ways to make them feel welcome and settled in
29th May 2023
All articles Auckland Christchurch Client articles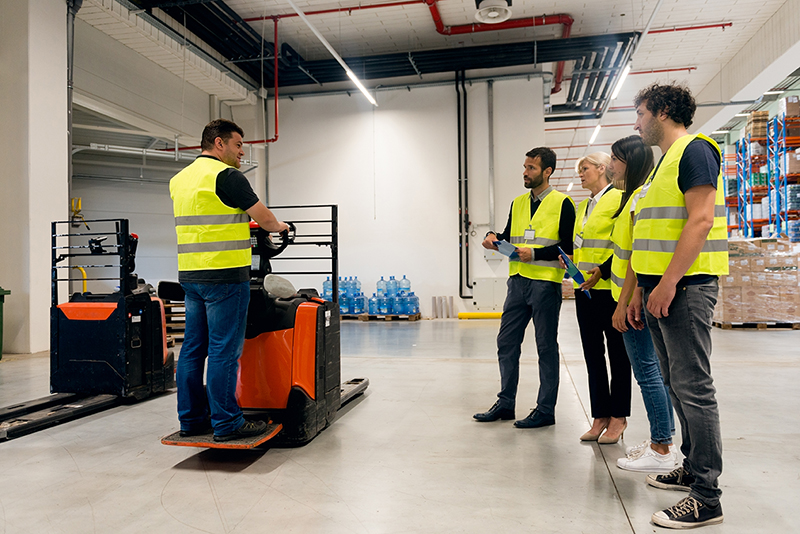 Whether welcoming a new temp or permanent employee, there are some simple things that hiring managers and workplaces can do to help new employees settle into their new environment and feel welcome.
Getting things off to a great start for a new team member is important because it sets the tone and communicates a lot about a company culture that many people aren't even aware of unless they stop to think about it.
Here are 5 things you can do to set your new employee up for success from day one:
1. Show that you are expecting them, care about them and are organised
Make sure you have communicated to other team members that they are starting and if appropriate, assign a 'buddy' that can act as a go-to person to find everything in the workplace. There is nothing worse for a new employee than having others in the team looking them thinking "who are you and what are you doing here?" Let reception know so that they can give an extra welcoming greeting on arrival. Get their desk ready, uniform ready or equipment they need to do their job ready; including arranging for IT to set up any technology access and profiles.
2. Give them a tour and introduce them to people along the way
Show them around the office, factory, or other work environments. It's important for them to know where the bathrooms, kitchen, coffee machine, water cooler and print/copy machines are. They also need to know where they can find you or their buddy, should they need to ask questions. If you introduce them to some people on the tour, it is more likely those team members will give them a friendly smile when they see them in the lunchroom or later in the day.
3. Provide lots of on-the-job training and simple tasks to begin with
Spend sufficient time with them to make sure they are familiar with tasks that you may take for granted – for example if there is a particular way to answer the phone or take messages for others, certain email templates to use or a branded email signature to set up.
Some roles may lend themselves to having a selection of training materials to suit different learning styles – this will allow the new employee to pick what suits them best. For example, for auditory learners, listening to an explanation may do the trick. Kinetic learners may need to try a task themselves and have you observe or review it. And visual learners may respond best to video or pictures such as flowcharts or step-by-step images. Having training materials that an employee can re-visit is also helpful; so if you are going to explain things, make sure they take notes or are provided notes to refer to later.
Start with having new employees work on simple tasks to prevent overwhelm and build up their confidence before moving on to more complex ones. Be patient; often a learner can seem slow by comparison to someone else who has been doing the same task for much longer – efficiency comes with practice!
4. Provide a social opportunity for them to engage with others as soon as possible
If it's not possible to have a welcome morning tea or lunch, then think about the next opportunity of inviting them to interact with other team members in a relaxed way (e.g. after work drinks, a work sports team event etc.). Get creative with activities to get to know each other. "Ice-breakers" are often used to help build connections and relax people in workshops and think about how you might be able to use similar activities in the workplace over the first week.
5. Ask for feedback
As early as possible (e.g. part way through and/or at the end of the first day), ask for their feedback on how things are going. Particularly whether they have found everything they need, if they have any specific questions, need any tools or resources and if the training so far has been clear and sufficient. Then do this regularly over the next few weeks, as it will take them around this long to feel completely settled in and your check-ins will help speed up that process.
Martin Personnel team members attend workplaces as part of the onboarding process with our associates that we have recruited on our client's behalf. This means that we help provide a structure and process around the things mentioned above, along with other important aspects for new employees such as ensuring they receive proper health & safety information that is relevant to workplaces.
If you'd like to find out how Martin Personnel could help you recruit and settle in temp or permanent employees, please get in touch.